JUMPSTITCH – Summer Scoops Product Bundle
With Kimberbell's brand-new JUMPSTITCH program, you'll be able to purchase an exclusive, featured design download straight to your computer! Find the design at www.Kimberbell.com, but find all the coordinating products to make this design at your favorite quilt shop! Fabric not included.
We've bundled the coordinating products together at a great price for you!
**DESIGN NOT INCLUDED IN BUNDLE. This in-the-hoop design can be found at www.Kimberbell.com.
Did you LOVE making the "Summer Scoops Clasp Purses" from Kimberbell? Then you'll LOVE making the Vintage Clasp Purses we have here at My Girlfriend's Quilt Shoppe!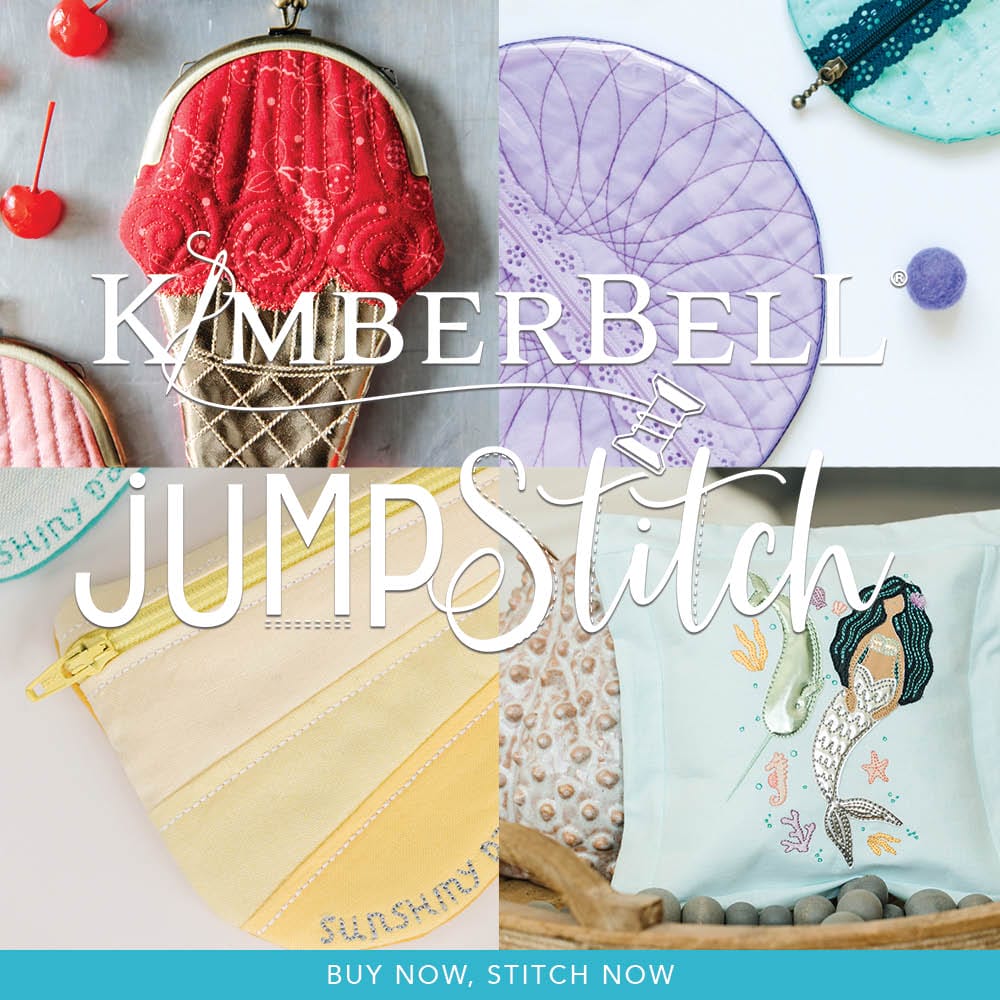 Sign up for the "Girlfriend Insider" to stay up-to-date!